HBR: How to Hire a Data Scientist (and my take)
Hiring a Data Scientist sounds wonderful at first – and the results they are capable of delivering can be.
But you can't have them work on everything, and to be successful you'll need to construct a team of them to be able to deal with the key challenges surrounding building your data science team.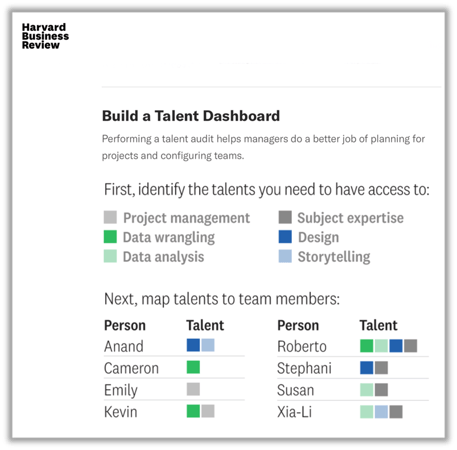 Yes, team.
The harsh truth is if you were considering bringing on one (or two, or three) high-priced Data Scientists to solve your most challenging problems – which for many, pricing and revenue management – you'll need a stable of Data Scientists who possess a suite of talents this recent Harvard Business Review article highlights.
So, what talents do you need to have present on your data science team to deliver meaningful results?
Project management
Data wrangling
Data analysis
Subject expertise
Design
Storytelling
Some of these skills may look obvious, others might have resulted in a raised eyebrow. The biggest takeaway here needs to be a cautionary tale to those who have their hopes pinned on bringing in one, two, or even a small handful of Data Scientists to solve your biggest problems. The truth is, they're not miracle workers and each have core strengths that, when blended with others, can deliver results.
But you're not getting those results by hiring a few Data Scientists by their lonesome, let alone one.
So, what then? Save up until you can afford the whole gang? Hope your company suddenly quintuples revenue and you have a flood of FTE approvals delivered to your inbox?
Hardly.
The truth is you don't have to wait to have the power of data science deliver meaningful results to your business. The key is to work with a partner who has these resources already in place, and can offer ongoing solutions for a fraction of the cost of one Data Scientist.
Yes, less than the cost of one Data Scientist.
Curious if your challenges can be met by this model? Check out some recent success stories for yourself, then book a time now to see if you can act today to solve your challenges…or you need to save up for that internal data dream team.