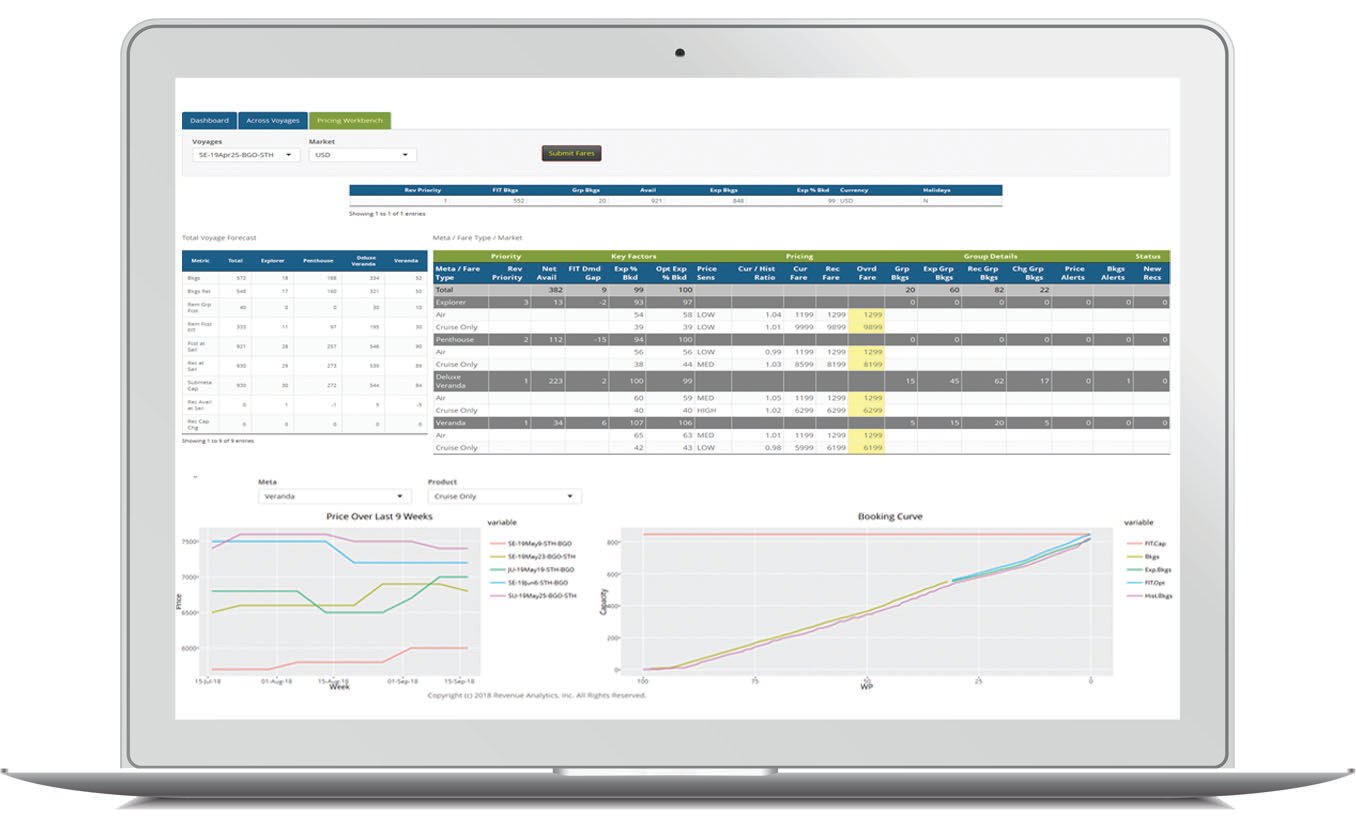 Fill Your Fleet Fast – and Revenue Rich
The race to revenue-optimal capacity changes quickly. When do you sell out a category? When is too early – or too late to promote a specific group of voyages so that when you set sail you're at capacity?
The Cruise Line industry has evolved to be one of the most advanced in the world, but there's no sign that the competition is slowing down. In the battle for continued growth, leading companies are putting their bets on leveraging powerful predictive analytics to price with precision, fill efficiently, and optimize inventory.

Our hybrid approach blends artificial intelligence with human intelligence to provide predictive analytics at scale. These flexible solutions allow our clients to act immediately and adapt strategically.