Delivery is a hot topic in the restaurant world. It seems like every week another big QSR, fast casual or casual dining brand announces a new delivery offering. The two biggest challenges facing restaurant brands adopting delivery are understanding:
1) Which delivery partners will drive the most incremental value?
2) How should their pricing strategy evolve so that incremental delivery sales are also profitable. We'll examine both questions.
---
First up: how to pick a partner.
Which delivery partners should we use? All of them, just a few, or bring delivery in-house?
Most big players in the industry have been working with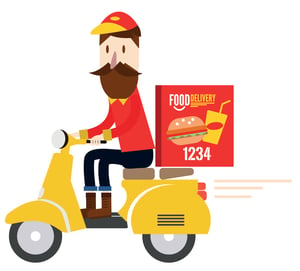 delivery partners (McDonalds with UberEats, Taco Bell with GrubHub, Chipotle with DoorDash) to scale into delivery quickly and leverage the brand recognition and customer base of the platforms. But these delivery partners typically take a large cut of business (typically 15-30%) and do not always provide the best experience for consumers. That's why Jimmy John's has recently announced that it refuses to work with third-party delivery partners and Chick-Fil-A, which has an existing partnership with DoorDash, has started testing a new in-house delivery program.
Ultimately the decision of which partners to use comes down to which can provide the most incremental value. Conceptually, the degree of incrementality will depend on the ability of the delivery platform to reach customers that wouldn't typically order from your restaurant or incite existing customers to order more frequently, place larger orders and/or purchase more profitable items. Empirically, it can be hard to measure incrementality because it's not easy to ask consumers what they might have done if delivery wasn't an option. The challenge grows exponentially harder when considering the need to understand incrementality variations by time of day, day of week, and location.
While the explosion of delivery has caused this new incrementality problem in the restaurant industry, the problem itself isn't new – in fact, hotels and airlines have faced this same question and developed analytical solutions to measure incrementality. In their instance, they must decide whether they should partner with OTAs (Online Travel Agents) like Expedia and Booking.com or only accept reservations through their own sites. This same approach can be used to scientifically and precisely measure incrementality for restaurants. With a clear measure of how many incremental sales each partner is driving, restaurants can confidently choose the right ones to work with.
---
Next up, pricing strategy.
Once you've determined the right delivery partner(s), the next critical step is understanding how to change your pricing strategy to accommodate this new channel.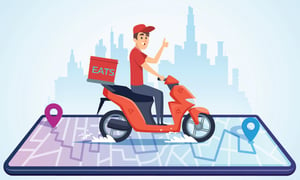 High fees charged by delivery partners can eat into already squeezed profit margins and margin-rich items like beverages are often skipped over by delivery customers. For restaurants to get real value from delivery, they need to strategically adjust pricing to counteract these issues. While some restaurants simply raise prices across the board (e.g. by 10% or $1) on food sold through a third-party app, restaurants that are more targeted with their pricing strategy stand to gain more. Some potential strategies are:
Target price increases on least price sensitive items, thus recapturing margin without hurting sales. Machine learning models can isolate the impact of price on demand and arm restaurant owners with the data to make this strategy a reality.

Vary prices by time of day or day of week can help recoup margin and help to spread demand. If done right, the net result is increased incrementality, better staff utilization and a better customer experience.

Offer product bundles within third-party delivery apps that nudge customers towards higher basket sizes and upsell higher-margin items. Machine learning models can recommend bundles most likely to resonate with consumers and which yield the highest expected profit for the restaurant
Delivery will undoubtedly continue to grow as a share of restaurant sales. Restaurants and delivery partners continue to learn what works and what doesn't. Winning in this channel will require the ability to continually assess delivery's incrementality and adapt strategically as customer and market dynamics change.