TVN and Revenue Analytics Special Report: RateOptics™ highlighted as backbone of major sales automation systems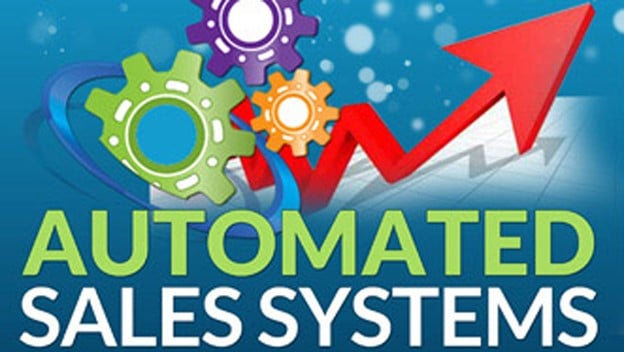 Welcome the future of local broadcast.
Platforms are converging and local broadcasters are finding themselves walking toward an improved future where buying and selling ads on local linear is just as easy as on digital platforms. In a special report by TVNewscheck, author Paige Albiniak features thoughts from industry leaders including our own Steph Garferick, SVP Media. The braodcasters that intend to move the industry forward are using RateOptics™ pricing analytics for their end-to-end workflows. Read more about the industry shift toward automation, and how RateOptics™ plays a role for so many.
Read the article below:


Automated Local TV Ad Sales Finally On Near Horizon
New platforms from Matrix, Operative and WideOrbit aim to make local broadcast competitive with digital. Note: This story, originally published for TVNewsCheck Premium members only, is now available to everyone thanks to a sponsorship by Revenue Analytics.

By Paige Albiniak | March 29, 2023 | 5:30 a.m. ET.
After years of trying to move toward end-to-end automated sales solutions, TV station groups are finally seeing their efforts come to fruition, with several platforms slated to roll out this year or early next. The result should be that local broadcasters will be far more competitive with their digital compatriots when it comes to buying and selling ads on local linear and digital platforms.
Cox Reps, Graham Media, Gray Television and Hearst Television have joined together to work with Matrix on its Admiral Media Sales Gateway. Sinclair is working closely with Operative on its Advanced Operating System (AOS). And WideOrbit is rolling out its Fusion system. All three are major first steps to getting the entire local TV ad space more automated and less complicated.
The keys to moving station groups off their legacy systems and methodologies are multi-fold. First, leadership and personnel have to be willing to make changes, and that's hard to implement across large organizations.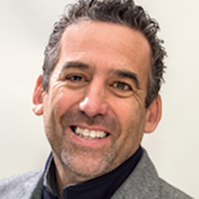 Rob Weisbord
"The holdup is more of a legacy mentality," says Rob Weisbord, president and chief operating officer, Sinclair Broadcast Group. "Using legacy systems is easy, they're what people know. But the flavor of the day is future forward – not where we need to be today but where we need to be three-to-five years from now. Future forward is cross-platform sales and distribution of content."
Second, entire systemic changes can't be made all once but need to be done piecemeal, upgrading one segment at a time. To do that, interoperability and flexibility are essential. Once these "pitch-to-play" platforms are in place, however, it should be easier to move connecting systems in and out without creating downtime.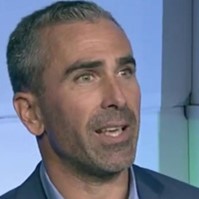 Ted Kramer
BRAND CONNECTIONS
"The trick to improving local broadcast automation right now is to find intelligent automation that can be utilized from day one without a major shift in workflow," says Ted Kramer, SVP, sales and marketing, ProVantageX, which helps broadcasters maximize sell-side projections through revenue optimization tools.
And third, once these systems are in place, they need to be able to talk to each other both inside and outside of organizations and on both the buy and sell sides to simplify and streamline the entire process.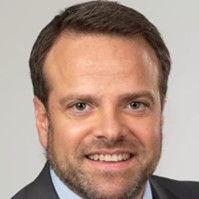 Ben Tatta
"TV delivers better than any other platform," says Ben Tatta, chief commercial officer, Operative. "Anyone that's run attribution knows there's nothing close to it. Local merchants know that when they aren't running on air, their phone isn't ringing, people aren't coming into the store. That being said, just because it's so easy to buy Google, local search and YouTube, a lot of local advertisers have put money there because it's easier to buy. To continue to grow the local ad business, buyers need a simple way to buy."
All three of the above major systems will serve as "pitch-to-play" platforms, but they will not, in and of themselves, handle all of the functions required to fully automate linear and digital advertising sales. Instead, they will rely on bespoke APIs to connect disparate programs and then create one dashboard on which sellers can track inventory, revenue, campaign performance, analytics and more. They will all operate in the cloud as software as a service (SaaS) systems, allowing sales teams to access information any place, any time on almost any device while not requiring wholesale technology upgrades across organizations.
"The AOS platform functions like an operating system," Tatta says. "It's literally like a fine-mesh fabric that you drape over all of your systems and then you are able to move all of your data from those systems to the cloud and manage them as one unified workflow."
Sinclair opted to work with Operative after consulting with Deloitte to vet various vendors, Weisbord says.
"From a local broadcast side, we'll be the proof of concept," he says. "It's good for the whole industry to have consistency. Our competition isn't other broadcasters; it's the digital companies — the FAANGs of the world. We need to make the sales process as easy as possible."
Sinclair is taking Operative AOS live in three markets — Boise, Idaho; Charleston, W.Va.; and Minneapolis — on April 2.
A larger industry consortium is partnering with Matrix on its Admiral Media Sales Gateway, which is due to start rolling out early next year. Some 85% of U.S. broadcasters, including Nexstar, Scripps and Univision, use Matrix's revenue management system.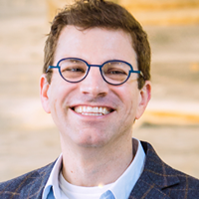 Mark Gorman
"We're a software company looking to grow," says Mark Gorman, CEO of Matrix. "For this industry, this is absolutely needed in order to change.
"In 2022, global ad revenue was just under $800 billion and U.S. television represented $66 billion of that," he says. "My whole push is how we can make traditional media easy to understand, buy and measure. Instead of fighting over our little piece of the pie, we can go and reclaim more of this revenue."
"There's a dramatic need for Matrix and others and that's emanating from the fundamental change in our business," says Al Lustgarten, SVP of technology and information services, Hearst Television. "We're focusing a lot on the extension of our products into the digital realm, so we're seeing more need for converged transactions between our digital and our broadcast businesses.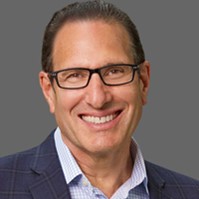 Al Lustgarten
"Hearst Television has come out as a supporter of impressions as currency," he says. "There's a broader need for tools to help us transact on these platforms. All of these things will be bundled into a new sales front end."
Finally, WideOrbit, which provides TV stations' traffic systems among other services, plans to introduce WideOrbit Fusion Local at the NAB Show in Las Vegas in April. It then expects to start testing and rolling out functionality over the next six to eight quarters, with the aim of having that solution in market by the end of 2024.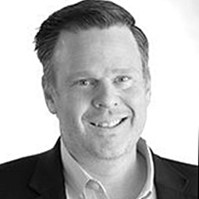 Devlin Jefferson
"I don't see a lot of local media operations swapping out systems in 2024, which is a presidential election year and you can't touch that," says Devlin Jefferson, SVP and GM, sales systems, WideOrbit. "So, let's get a good testing base in place and then by 2024, we'll have our feedback in and we'll see upgrades in 2025."
Separately, Atlanta-based Revenue Analytics has RateOptics, a dynamic inventory management system that allows broadcasters to optimize ad placement on the fly using predictive analytics. RateOptics launched in 2019 and is currently used by four of the top-10 local broadcast groups, including Sinclair, Hearst and Gray, as well as top radio companies.
"We are the pricing analytics behind [all three of] those [end-to-end workflow] platforms," says Steph Garferick, SVP, Revenue Analytics. "What we obsess over is that it's one thing to know where you are right now. But our engines look at where you will end up. If you are selling [inventory] early on at a discount and then you get to that 80%-90% sellout, you can start selling at a higher rate. We want to make pricing move sooner. You would never sell the first Super Bowl ticket for $5 just because it's the first ticket. You need to bring predictive analytics to this problem."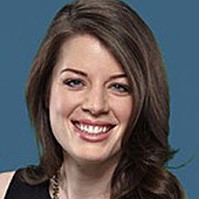 Steph Garferick
Offering dynamic pricing will allow broadcasters to place advertisers in precisely the slots they are seeking, and to do that in real time, avoiding preemptions and make-goods that make broadcast advertising sales inefficient.
"[What Revenue Analytics offers] really has been my pet project for a very long time," Weisbord says. "Dynamic pricing moves up and down based on demand in the marketplace. In the travel industry, if you book in a five-star hotel and you get a one-star hotel, you are going to write a scathing review. Today with the streamers and so many options to run ads, we can't afford to not treat schedules with care."
Although RateOptics has been out for four years, it's been in a bit of a holding pattern while waiting for the workflow platforms to launch. "Ultimately, we found that we were ahead of what existed in the marketplace, so we've been expanding our offering and building out more modules within our application because people were getting really greedy for this data," Garferick said.
It's all building toward modernizing the local broadcast advertising platform so that it will be competitive with digital content providers.
"Maximized reach is what it's all about — capturing audiences that have moved off of linear and on to streaming and digital platforms and re-aggregating those audiences at the local level at scale," Tatta says. "There aren't going to be many media entries that can deliver that kind of reach when you put it all together."