Cartoon: Political Cash Grab
You are missing out on a heap of revenue this election season (!!!).
Spoiler alert: it's not political revenue…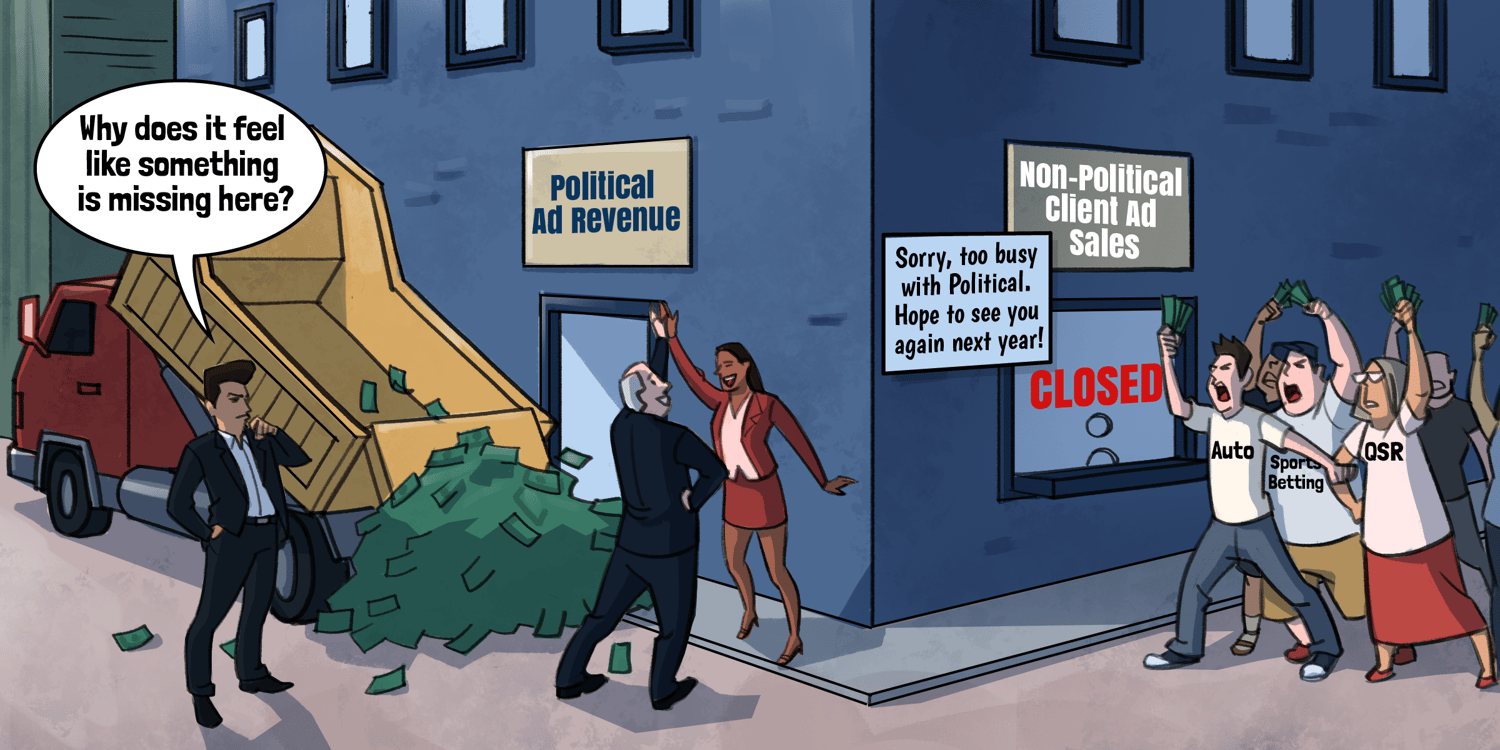 …it's non-political revenue.
How does it happen? Broadcasters are so focused on political revenue that they neglect a huge non-political revenue opportunity: they can and should increase rates on non-political ads.
Since over 30% of your inventory can be taken up by political clients, your remaining inventory becomes significantly constrained, leaving opportunities to drive rates starting day 1.
Solution? The brand new political feature in RateOptics™ estimates how much inventory political clients will take up, giving broadcasters the ability to price their non-political inventory right from the get-go.
This political window, maximize your revenue and minimize makegoods by focusing on the total picture, not just your political rates.

It's not too late to take advantage of this awesome tool this midterm election. Grab some time with me to learn more.