Stop Gut Pricing: The Titanic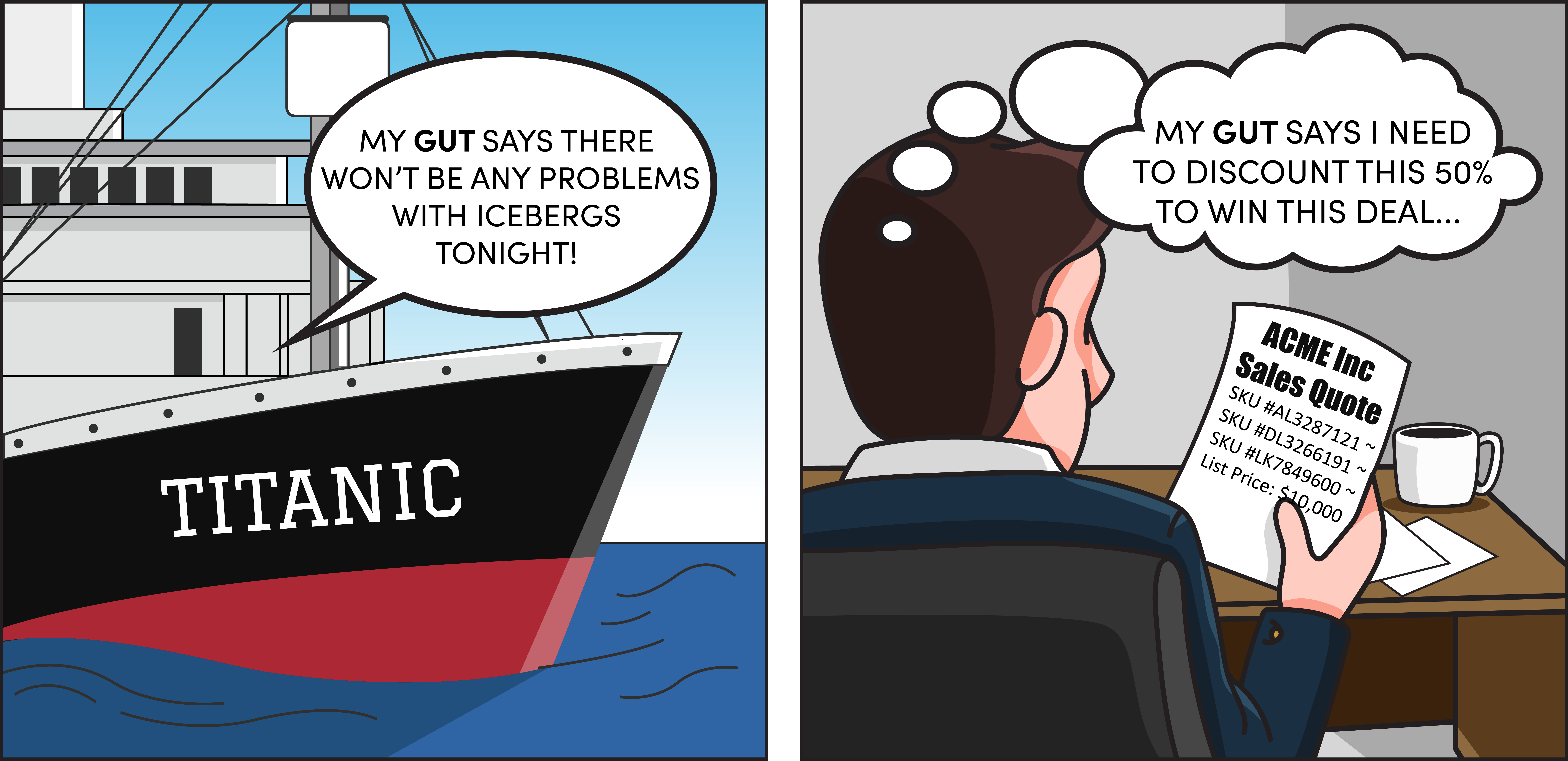 Gut pricing is a dangerous thing. It doesn't feel like it — in fact, it feels right. We feel good about the decision. We use our experience, the information we're leveraging, or we just chalk it up to having a knack for knowing the right price.
The truth is, unless the math is learning and adjusting to the market, your customers, and your reps, it boils down to a gut guess. While the next gut guess may not sink your ship; you know it's not the smart play.