Stop Gut Pricing: General Custer
Trusting your gut can be a terribly dangerous choice. In General Custer's case, he paid the ultimate price (as did the rest of his men).

While business may not be life and death, it can be easy to feel similarly overwhelmed and hopeless when sales aren't where they should be and the dreaded price exception process grinds your sales and executive team to a halt.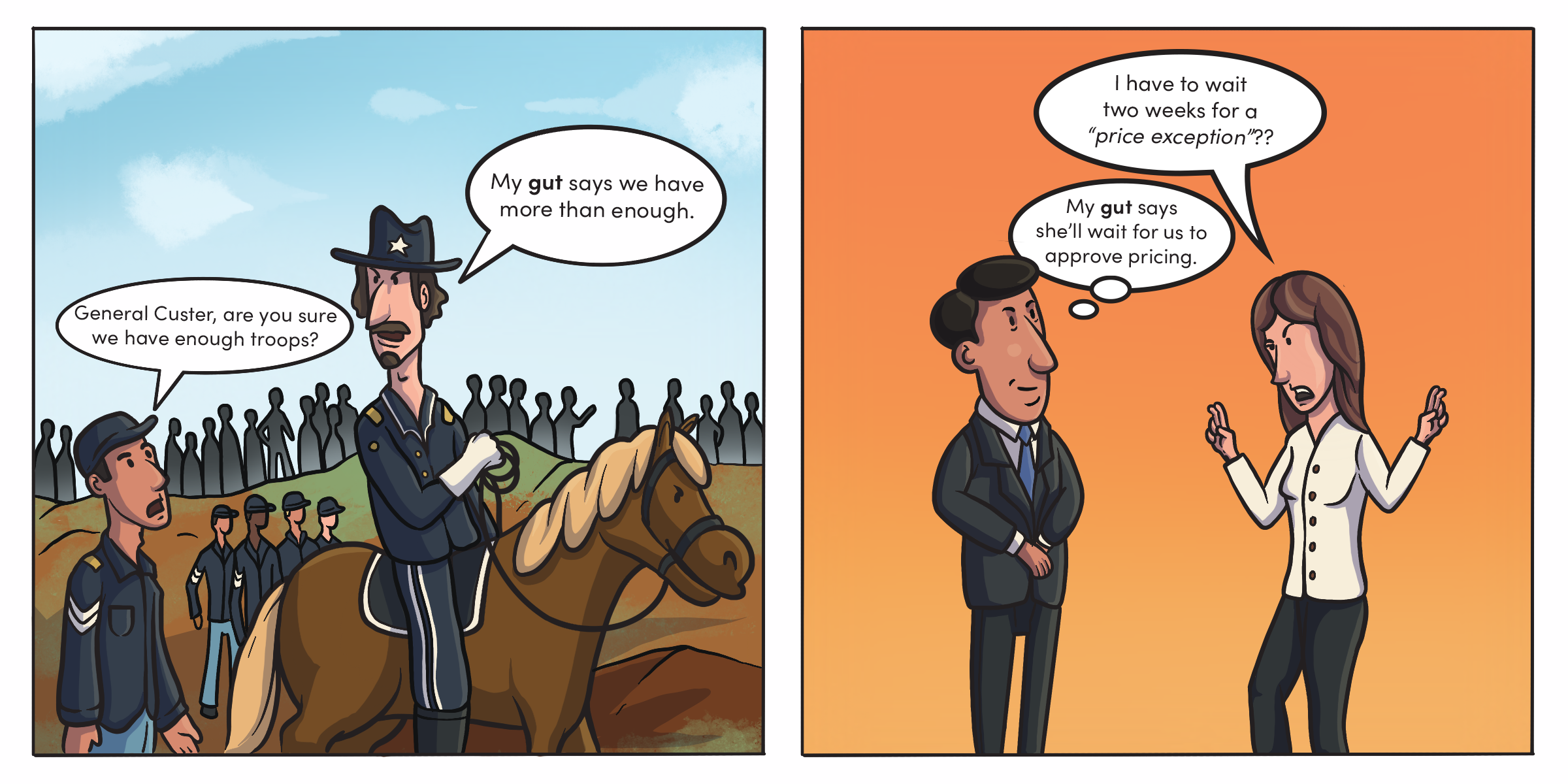 Take the first step now and find out how Pricing-as-a-Service can eliminate price exceptions, removing friction from the quoting process by providing prescriptive price guidance bands.

Ready to sell more, faster, to happier customers?

Reinforcements have arrived, meet Pricing-as-a-Service.