Stop Gut Pricing: Cavities Don't Get Better on Their Own
If you are using Pricing-as-a-Service, you've probably already lived through this pain and made the business decision to ACT.
If your pricing problems (or teeth) need to be addressed, do so now.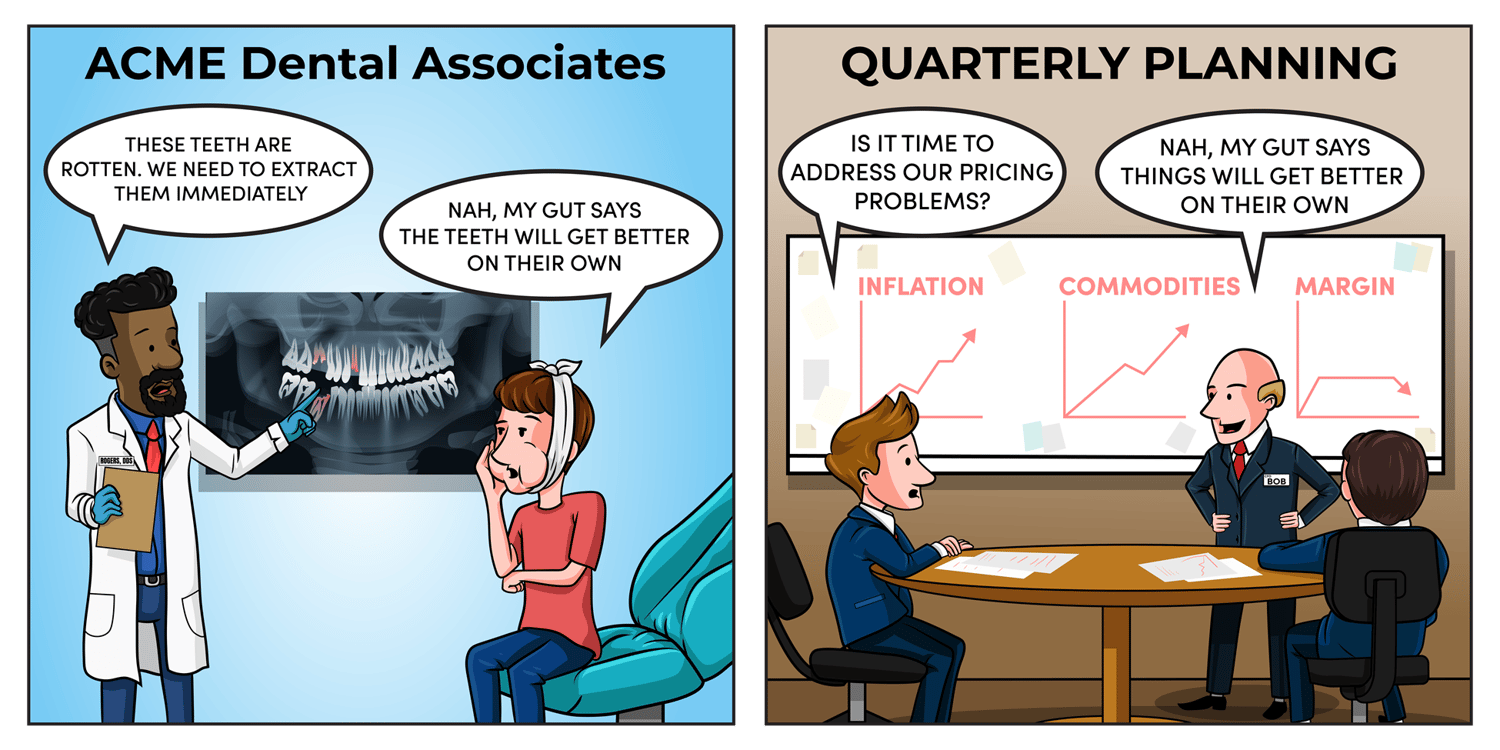 Waiting won't make it any better.
Take the first step now and find out how Pricing-as-a-Service can eliminate price exceptions, removing friction from the quoting process by providing prescriptive price guidance bands.