Priceopoly: The Game You Never Wanted To Play (But Probably Are)
Pricing isn't a game, and we all know that. Unfortunately between COVID, inflation, and supply chain challenges that would have been rejected as HBR cases due to unrealistic market conditions, many companies have had their hand forced.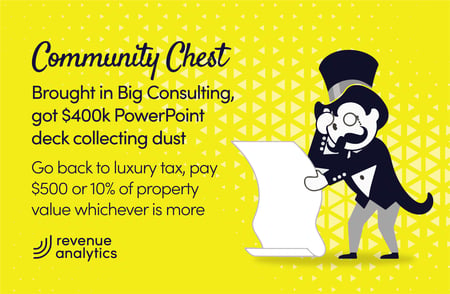 You had to roll the die – you didn't have a choice. You were forced to make a move. Perhaps it was new customer pricing; even worse maybe you were asked to give the customer base a price increase.
Unlike the games we played as children, this game has real consequences.
Did you find out that when you happened upon Community Chest or Chance you were greeted with "Waiting for digital transformation to occur. Competition passes you by. Skip (another) turn, collect dust."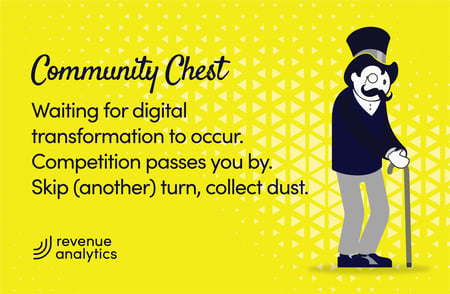 No fair!
That's true. It's not fair. It's also unrealistic to ask companies to instantaneously know what accounts can take a price increase, let alone which products. What about discounts – who should get them and how much, if any?
Before you land on another space which makes you play a card you don't want to, see what Base+ and Price+ can do.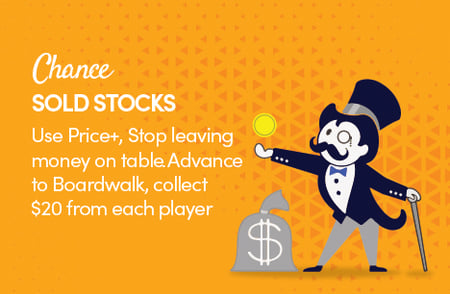 No guessing. No high pressure guesses. No game-playing.
Just winning.
Want to increase customer prices confidently, without risk of attrition? Base+
revenueanalytics.com/demo/baseplus
Need to stop handing out unnecessary discounts to new customers? Price+
revenueanalytics.com/demo/priceplus