Is Price+ right for you?
CLOT or "Cash Left on Table" is a serious problem affecting countless B2B companies every year.
It's time we have stopped being silent and stand up to CLOT.
Ask your CFO if Price+ is right for you.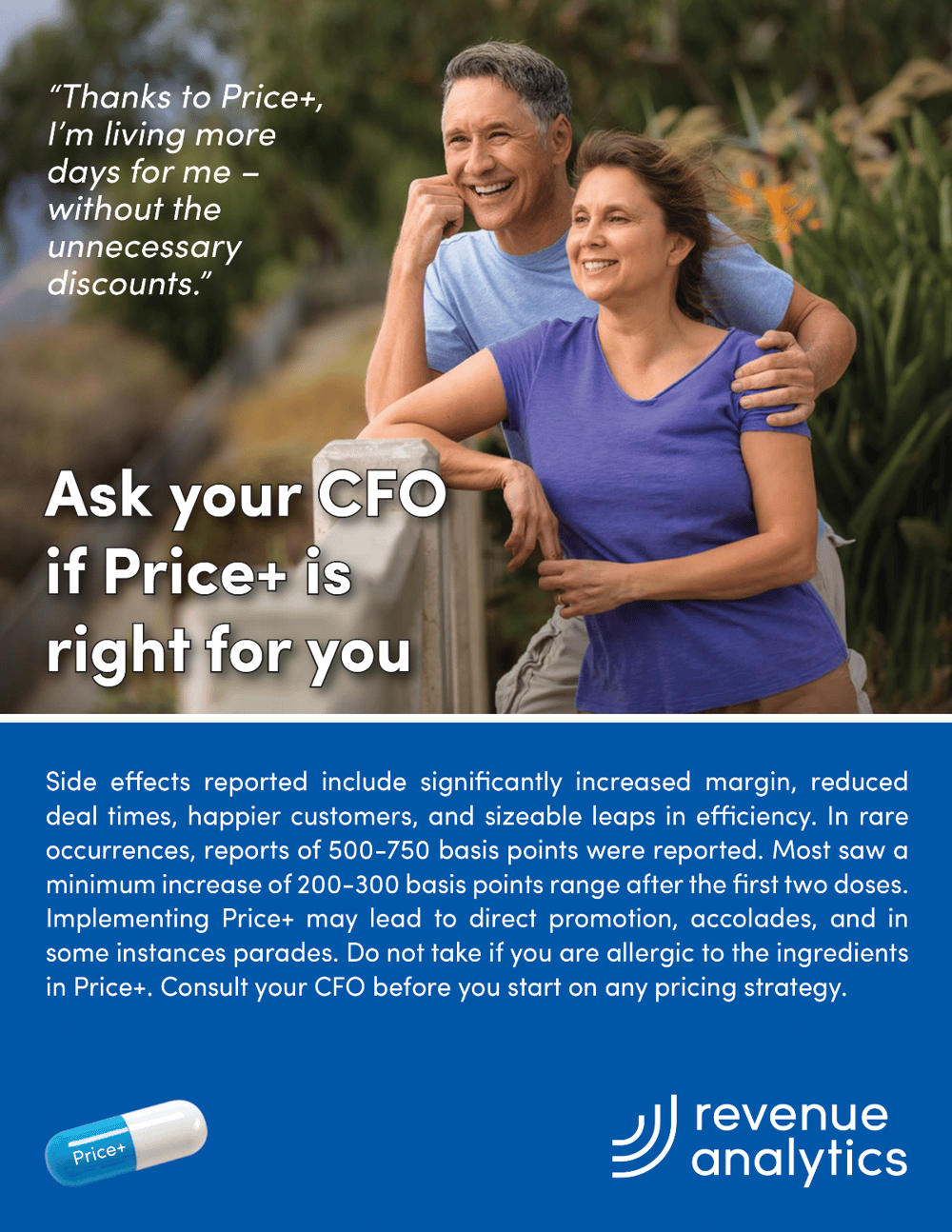 While it's true there's no magic pill, Price+ is real.
If there's a desire to stop leaving money on the table and start closing deals faster – Price+ could be right for you. Take the next step and find out.