[CARTOON] Price Increase? Good luck!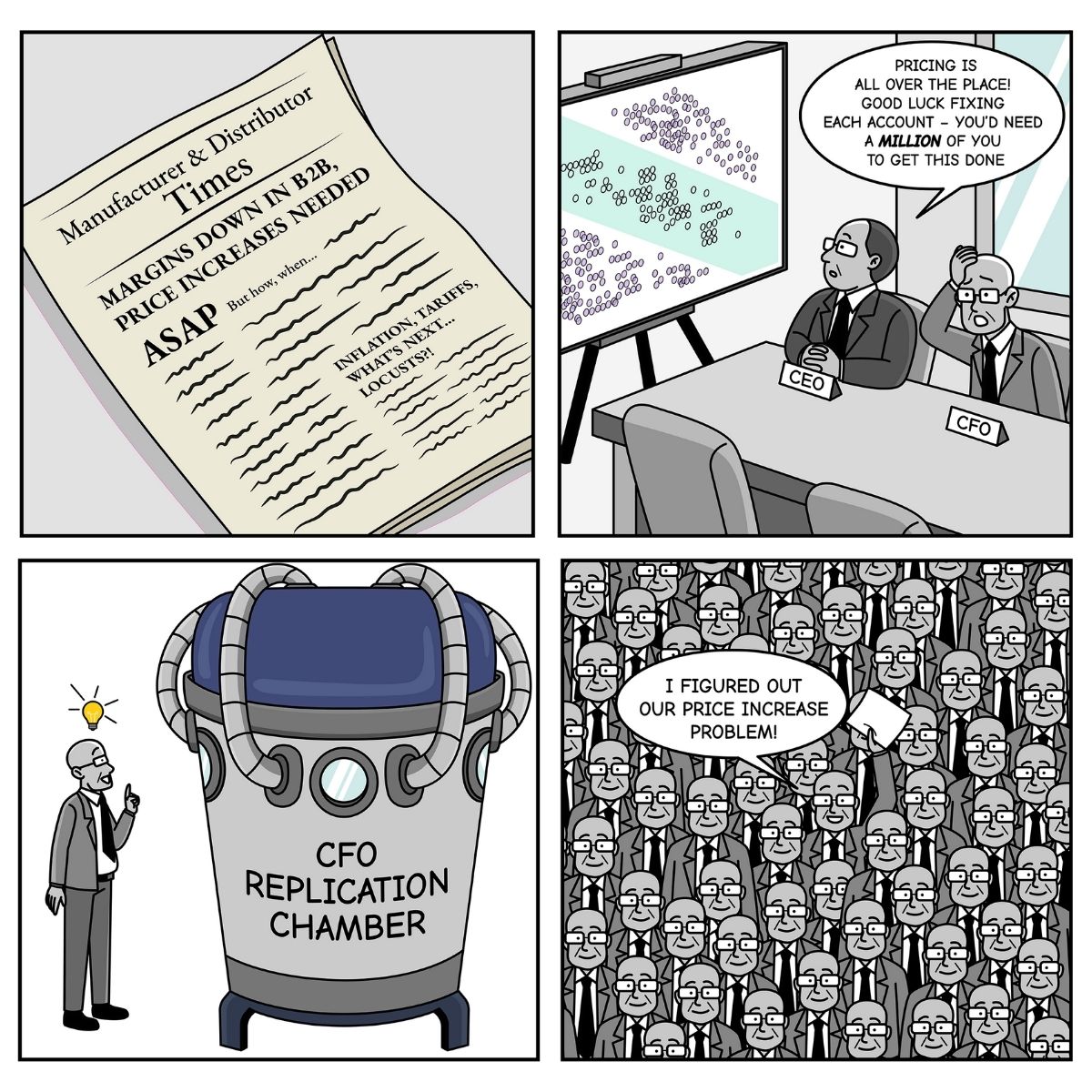 When it comes to increasing price on your customer base, it's…challenging. How on earth can you adjust every product in every account to the "right" price?
Your CFO, if they had the time, could go into each and every account and price each product exactly where it should be priced. No money left on the table, no risk of pricing away high value high margin accounts to the competition.
The problem? Without a tool like Pricing-as-a-Service (or a "CFO Replication Chamber!"), it's just not possible.
So if you're going to price increase your customers without Pricing-as-a-Service….good luck!