Cost-Cutting Means Nothing if Sales Reps Continue to Price with Steep Discounts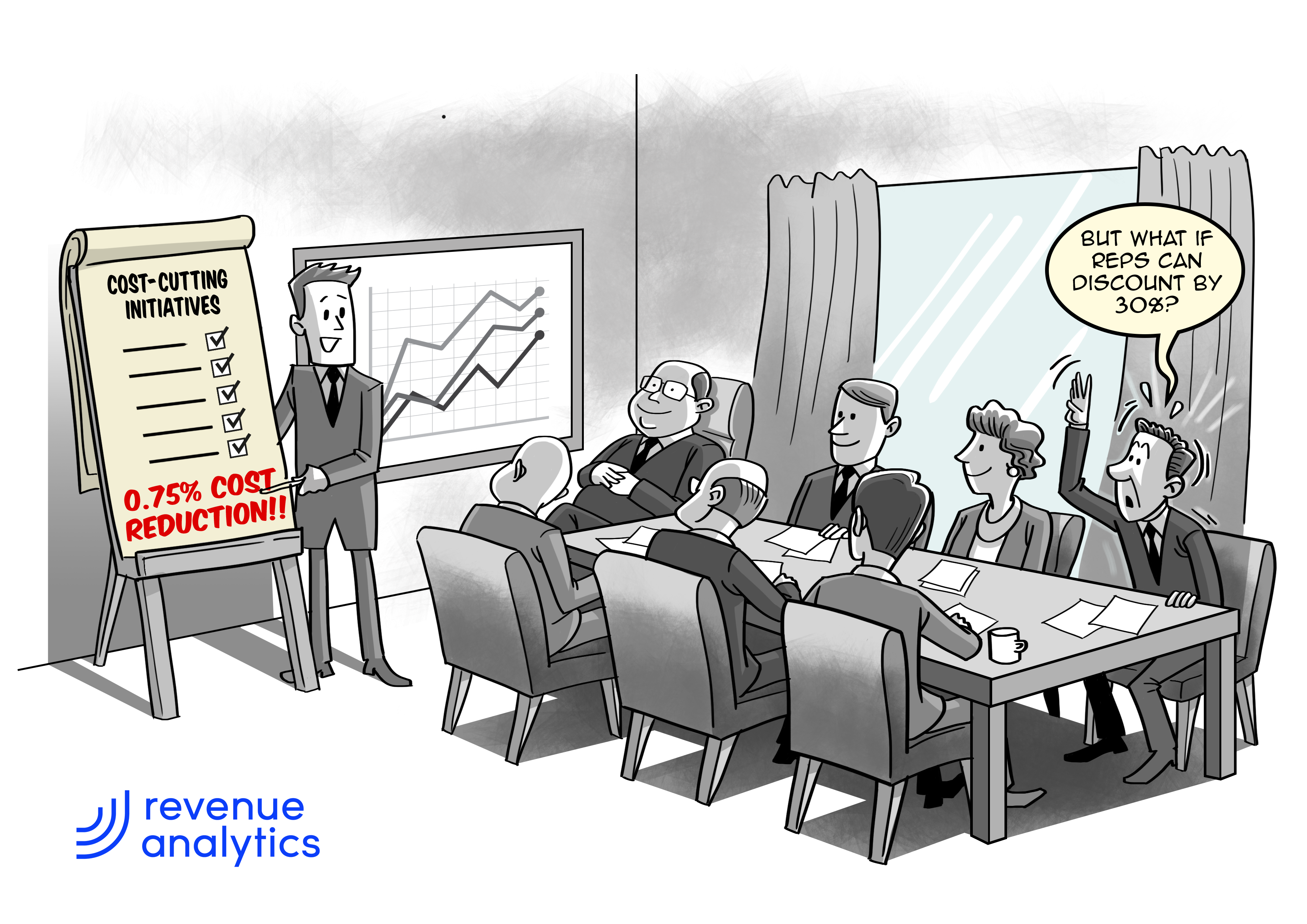 No matter how much we try, it's simply impossible to make up the huge hole lavish price discounts put companies in by cost-cutting alone.
Does this scenario feel familiar to you? Spending exhaustive time and resources on cost-cutting while allowing sales reps to price with steep discounts of 10%, 20%, 30% or more?
Book a quick demo if you want to take a closer look at your pricing and could use some guidance.