Is your demand forecast broken? How to know and what to do to fix it
With the global pandemic. Our lives, both professional and personal, have been upended in ways none of us could have ever seen coming.
To get through it, many of us have decided to simply look forward, a tactic that is just as effective when it comes to revenue management as it is for life in general.
Looking forward, or more specifically, forward-looking data, was the focus of a recent webinar Revenue Analytics co-hosted with our partners at OTA Insight.
We were fortunate to join three expert panelists for this insightful conversation about forward-looking data and demand forecasting, filled with gold nuggets that anyone working in the industry should act on immediately.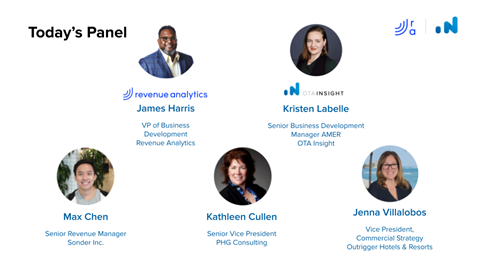 What to do with 2019 and pandemic-era data?
Hoteliers have long relied on historical performance to predict future trends. So what happens when historical data is no longer a reliable predictor of future behavior? It is well known that 2019 performance was unprecedented for most markets and that 2020 and 2021 have certainly not normalized.
This leads directly to the responses to the first poll from the webinar. The bulk of the 150 live attendees said they still use historical data for future tracking, as the consensus shows hoteliers leverage it as a guideline to inform pricing and other strategic decisions.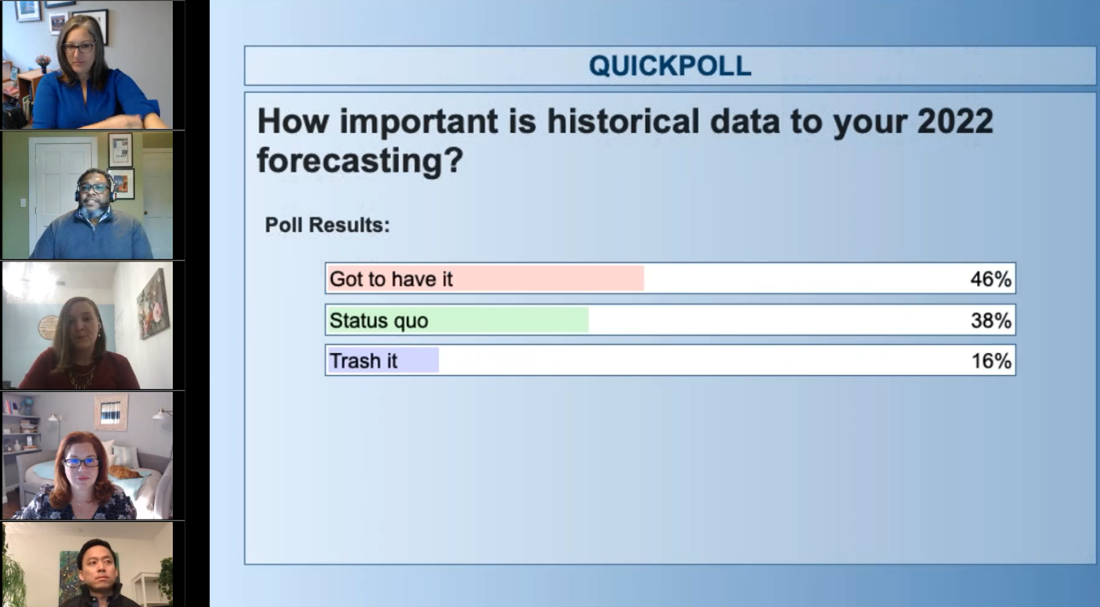 By and large, the overall processes and elements hoteliers review to make critical decisions remain the same today as they did in the past. But one piece that has changed, and warrants a complete reexamination against the status quo, is competitive sets.
Kristen Labelle, Senior Manager, Business Development at OTA Insight pointed out that hoteliers are taking a much more comprehensive look at their compsets, factoring in both traditional hotel competitors, as well as comparable listings in the alternative lodging space.
With updated products, services, offers, staffing models, and business mix, taking the time to fully review these compsets with all key stakeholders is vital to ensure proper alignment is obtained within the current marketplace. This should include careful consideration of any segmentation and booking pattern shifts that may have occurred over the last two years.
The future looking forward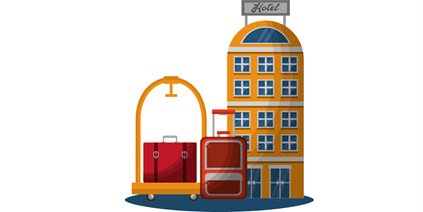 Even though the consensus from the poll seems to be that historical data is still an important piece of the overall picture, everyone is far more focused on looking forward, as the nature of travel has fundamentally changed.
One could argue that despite–or perhaps because of—recent circumstances, leisure travel is at an all-time high. Consumers want to get out of their homes, get away from crowded areas, see different sites, Zoom from different locations. Wide open spaces, resort-like areas, and the ability for the "bleisure" traveler to work from almost anywhere offers a newfound freedom, often resulting in longer stays.
Would-be international travelers are remaining domestic, driving up the demand even higher. All of this is leading to hoteliers enjoying higher ADRs – at record levels, in some cases. This means that keeping a close eye on pace is more crucial than ever, to ensure progress continues.
However, flexible cancellation policies, variant news announcements, and pandemic changes such as Omicron make it increasingly difficult to produce accurate forecasts. For those lucky enough to have group business, the need to meticulously monitor pickup and inventory cannot be overstated, so that no opportunity is lost.
Many hotels have decided to supplement their needs with partners, due to the fluid landscape of current times. PHG Consulting provides revenue management services, offering flexible and dependable options. Whatever challenges and opportunities lay ahead, being adaptive and creative in approach will be key to hoteliers' overall success.
Automate, strategize, repeat!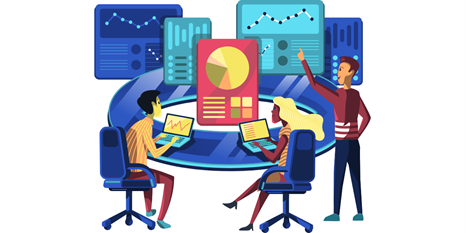 When polling the audience, 50% said they use Excel for forecasting, while another 20% said they have no budget for forecasting tools. The panelists agreed this is indicative of the larger trend of the hospitality industry still not fully embracing automation.
Historically, an RMS has been viewed as a luxury item, but in today's tumultuous landscape, panelists agreed it's definitely a necessity. Not only does an RMS increase revenue, it also enhances operational efficiencies – which is critical as companies take on more properties with less people.
Revenue managers are juggling more properties, a variety of different market segments, more room types, and a lot of local nuances – all under the umbrella of historically short booking windows.
Jenna Villalobos, VP, Commercial Strategy at Outrigger Hotels and Resorts, said her team is adjusting to a drastically fluctuating booking window and booking cadence. When forecasting, they look at the pickup 60, 28, 14, and seven days out.
Managing all of that manually could be the full time jobs of multiple people.
Instead, leave the automation to the RMS so your RM team can focus on the strategic components of their job. The relationship between the person and the RMS shouldn't be focused on human intervention of the system. Rather, strategic revenue leaders should take the information from the RMS and leverage it for forward-looking decisions and discussions with their teams.
Another advantage of automation? It's fast. Real-time fast. This allows revenue managers to communicate in real-time with the team on the ground. Modern RMSs like N2Pricing™ provide intraday optimizations so revenue managers can roll out pricing decisions immediately to the marketplace in the moment they're most impactful.
N2Pricing optimizes multiple times every day based on both reservation pickup and competitive shopping updates. The timing of the optimizations is entirely customizable for each property, so updates never interfere with the flow of business.
Profit > revenue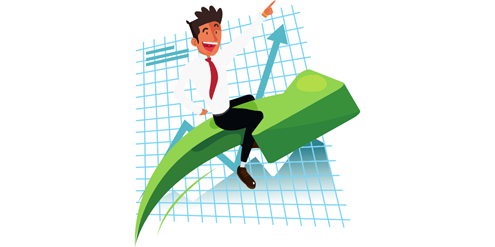 With inflation at historic highs, and the Great Resignation driving up costs of labor, there's no question that costs are rising for hoteliers. That means focusing on profit rather than exclusively revenue is critical.
It's not the time to celebrate a boost in revenue when your operational costs have increased so much that profit is down. This is why it's so critical to leverage tools that see the full picture, not just the peaks and valleys in revenue alone.
N2Pricing looks at profitability as one of the key indicators in making a pricing decision. It's important to understand cost per occupied room, but also market segmentation or channel.
With the nature of travel changing, more segments are emerging. This creates nuanced demand within the room type. In some instances, for example, a twin room may be more desirable – and therefore should be priced accordingly – than a double or a king.
A kitchen for the remote worker, or a room with multiple beds for a group of friends traveling for a major sporting event can drastically change what a consumer is willing to pay based on the property type, location, and season, among a number of other factors.
But costs are changing too. Different segments require different levels of service or customization of their stay. In some instances, it makes sense for hoteliers to pay the higher labor costs for white glove service, whereas for others a clean place to sleep is all that is required.
Max Chen, Senior Revenue Manager at Sonder, Inc., pointed out that taking the revenue management discipline to the next level will involve careful consideration of these room-level metrics to really squeeze the last drop out of the lemon. This human attention to detail, guided by the RMS's data points, can give a strategy-first RM team a leg up both in making real-time decisions as well as planning for the future.
Empowering hoteliers in 2022 and beyond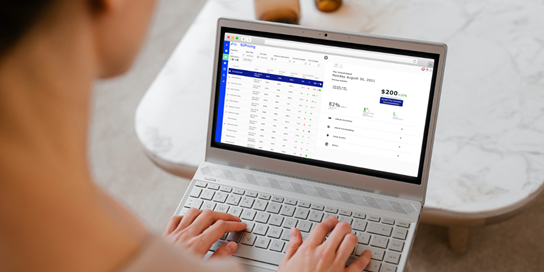 There are few phrases more cringeworthy than "new normal," but really, that's what we're dealing with. We aren't going back to 2020, and everything prior represents a "before" period that will never be replicated.
We have both experienced a few recessions working in hospitality, but this one is different. As an industry, we have learned from our past, and learned to stay united. Instead of dropping rates when demand plummeted at the beginning of the pandemic, we held strong. We learned that price gauging doesn't boost a demand that doesn't exist – all it does is negatively impact profits.
N2Pricing is empowering hoteliers to optimize their profit for 2022 and beyond. The platform provides demand forecasts 365 days out, leveraging pick-best modeling to constantly monitor and improve the individual forecasts of each property. That means every property benefits from a customized and unique forecasting technique.
In partnership with OTA Insight, N2Pricing ingests forward-looking demand signals such as flight search data, dynamic compsets, hotel search data, and more. This helps hoteliers respond to signs of pick-up before the competition, so they can drive revenue with more informed pricing and marketing decisions.
Interested in outpricing the competition in 2022? Book a demo to see how N2Pricing will work for your properties today.
---
Kathleen brings more than 25 years of diverse experience in the hospitality industry. Leading change management has been a major factor in her success over the years, and in her new role with Preferred Hotel Group, Kathleen will leverage her astute ability to understand individual's strengths and line them up with hotels' needs, while demonstrating her strong sense of when and how to respond quickly to changes needed to guarantee a hotel's success.
Kathleen A. Cullen
Senior Vice President, PHG Consulting, Preferred Hotel Group
KCullen@phgconsulting.com
https://www.linkedin.com/in/kathleen-cullen-phg-consulting/