Cartoon: The RMS Games
Tired of your RMS holding you back? Book a demo of N2Pricing™ today to get back on track.
Revenue management can feel like a marathon. Is your RMS helping you sprint to the finish line, or is it slowing you down?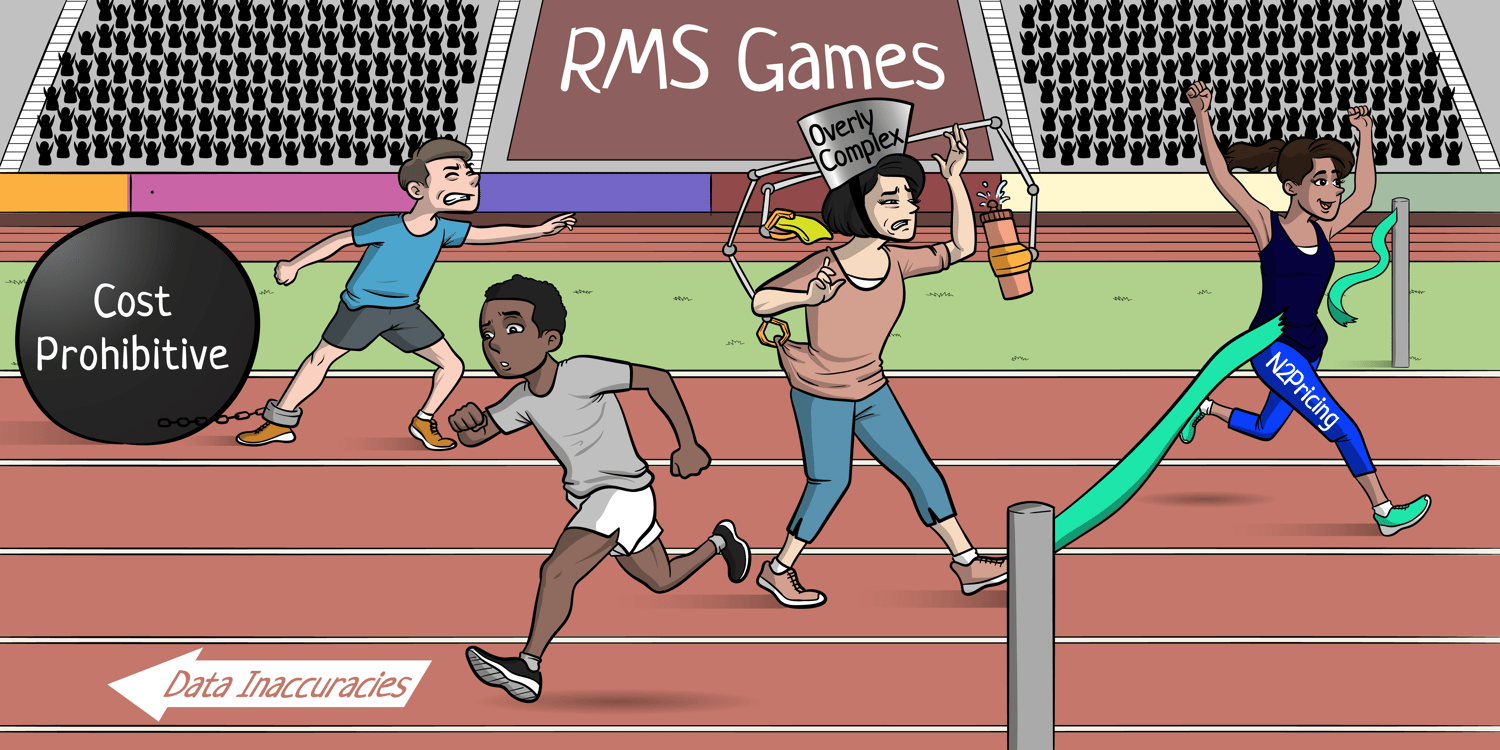 Extremely costly software can weigh down your budget and make you feel stuck. Data inaccuracies will point you in the wrong direction, and you may not realize it until it's too late. And a system that's not easy to use can lead to wasted time, frustration, and increased overrides.
Don't let high prices, lightweight analytics, or an overly complicated system hold you back. N2Pricing is built on a foundation of supercharged analytics with an interface designed to make your life easier – at a price you can actually afford.
Want an RMS that's in it to win it? Book a demo of N2Pricing today to learn more.