The Black Box RMS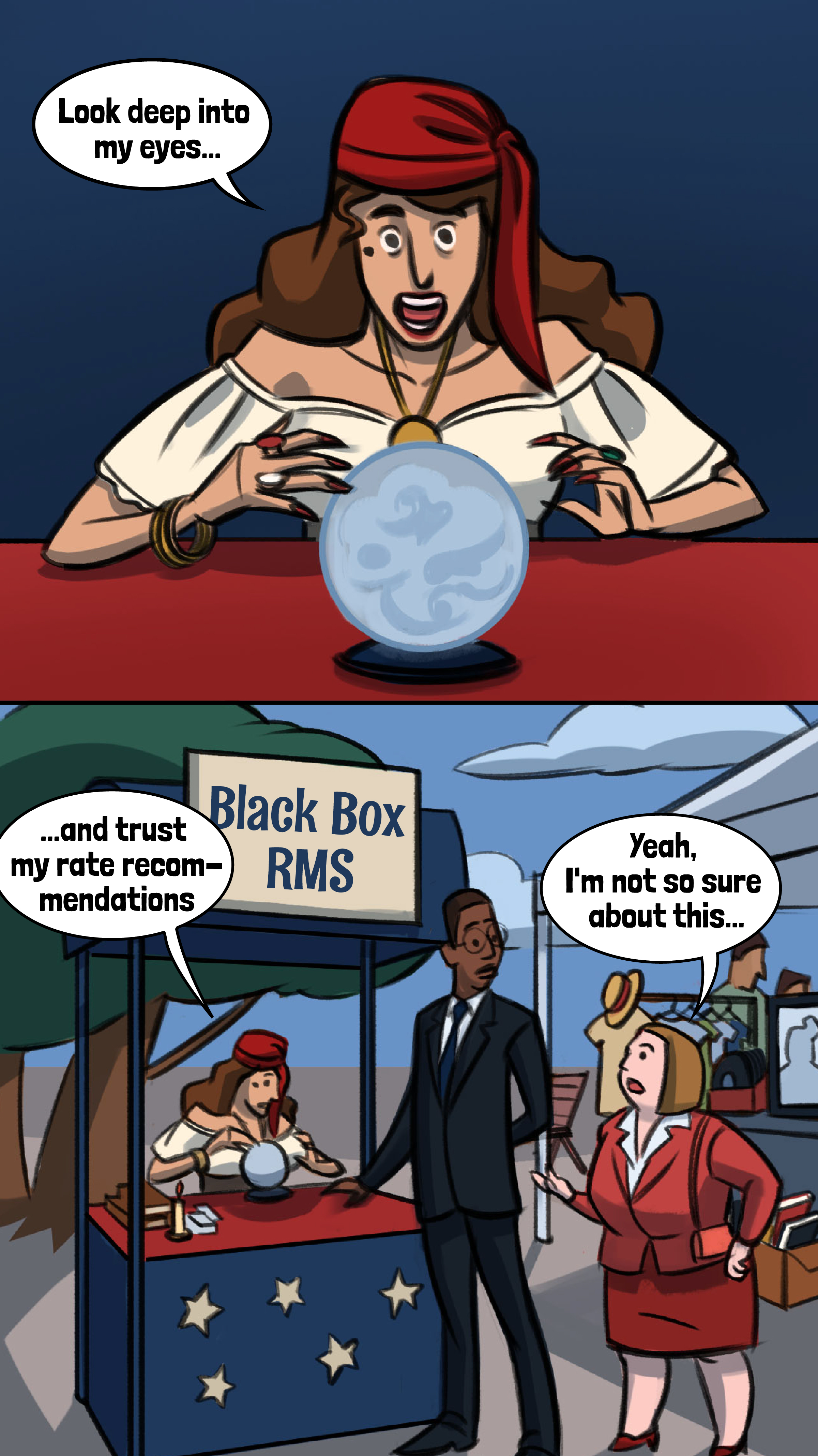 "The Black Box" - that's what many call their RMS.
You don't have any clue HOW the tool is making its rate recommendations let alone WHY in the world you should trust them.
What is clear is N2Pricing™ RMS is different.
It's a transparent solution designed for hoteliers who want to know HOW the rate recs are being made and WHY.
Ready to stop relying on a black box?
Book your N2Pricing demo today.