GM vs. RMS: The Battle of the Overrides
GMs hate RMSs...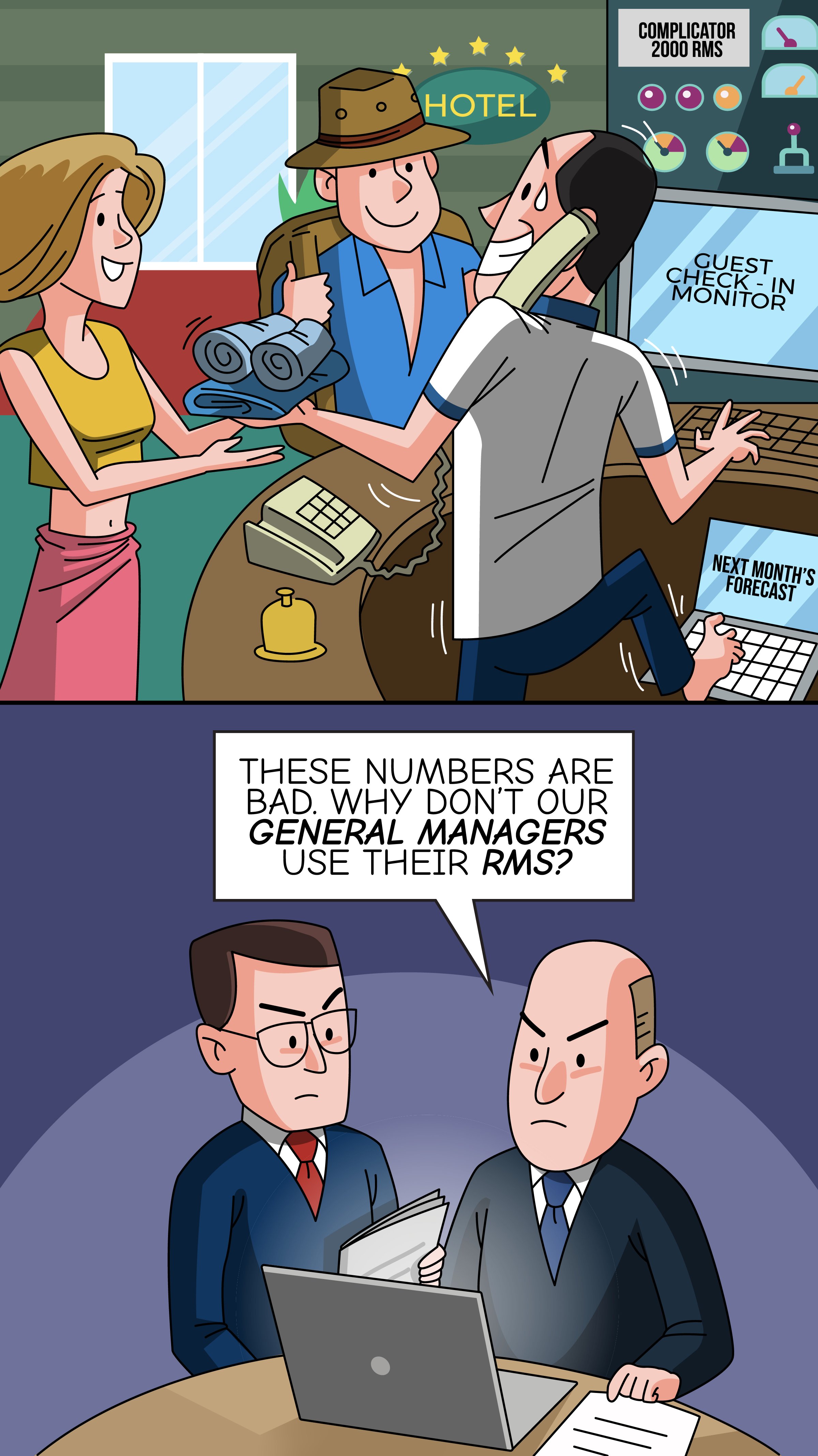 Here's the fun cascade of interrelated issues pitting GMs against RMSs – which should be their #1 ally in the battle for market share…
GMs don't USE their systems as intended. They override them instead.
Why? Because they don't TRUST the system's recommendations.
Why not? Because the system is a BLACK BOX – there's no rationale behind the recommendations.
No transparency > No trust > No adoption.
What's the point of having an RMS if GMs override it? You're lighting revenue and time on fire every time they do… but can you blame them?
GMs love N2Pricing RMS because it shows them the "why" behind every rate recommendation – which means they actually use N2Pricing.
Give your GMs a system they can trust.
See it for yourself. Book a demo today.