[Cartoon] The Elephant in the Room
There's an elephant in the room (!!!).
A big problem that no one is talking about.
(Grab some time with us to see how Revenue Analytics is solving it.)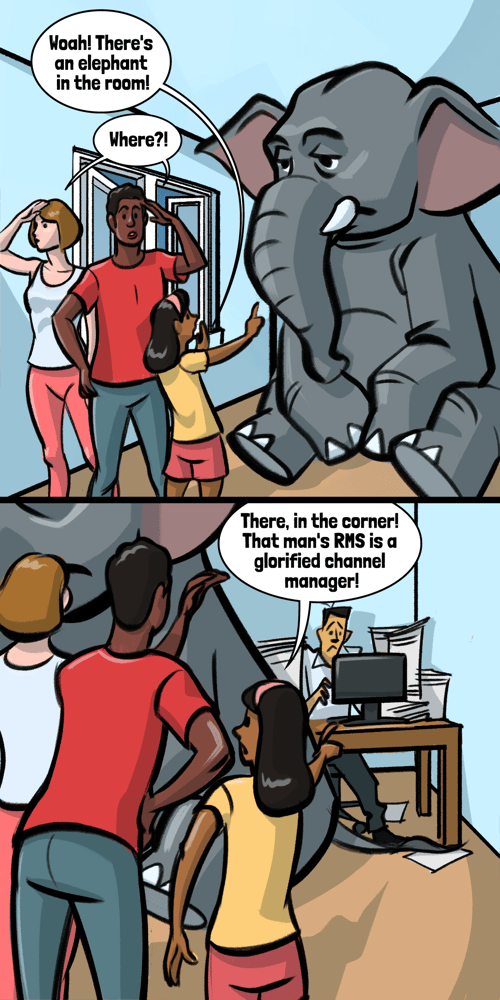 If you're constantly overriding your RMS and just using it to push your rates, then you are paying for a glorified channel manager.
The solution? Price recommendations you don't have to override – that are transparent, reasonable, and backed by the best data science.
That's why we built N2Pricing™ RMS.
Want to see this modern solution in action? Let's talk – book an introductory call today.