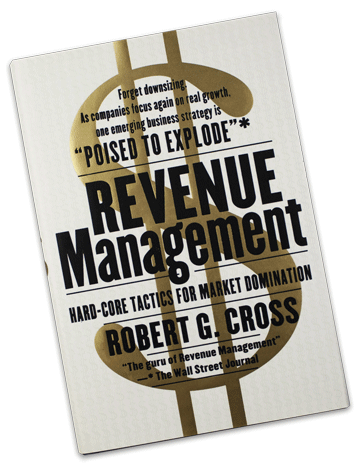 "Using real life examples coupled with his experience, Bob Cross brings invaluable insight into Revenue Management – an essential ingredient that drives business success today and in the future."
– Dieter Huckestein, Chairman and CEO, Conrad Hotels; President, Hilton Global Alliance
Read the book to learn:
Revenue Management strategies and techniques to get ahead of the competition
How to leverage Artificial Intelligence and Machine Learning to predict what could happen and what you should do
We are thrilled to share a free copy of Bob's book to all Revenue Management professionals. Please enter in your business mailing address below and we'll send a copy your way.
Due to heavy demand, we are only able to honor this offer to business professionals. However, the book is widely available from top booksellers everywhere including Amazon.