Don't Be Late to the Party
Being late to the party is no good. Especially when ad dollars are at stake…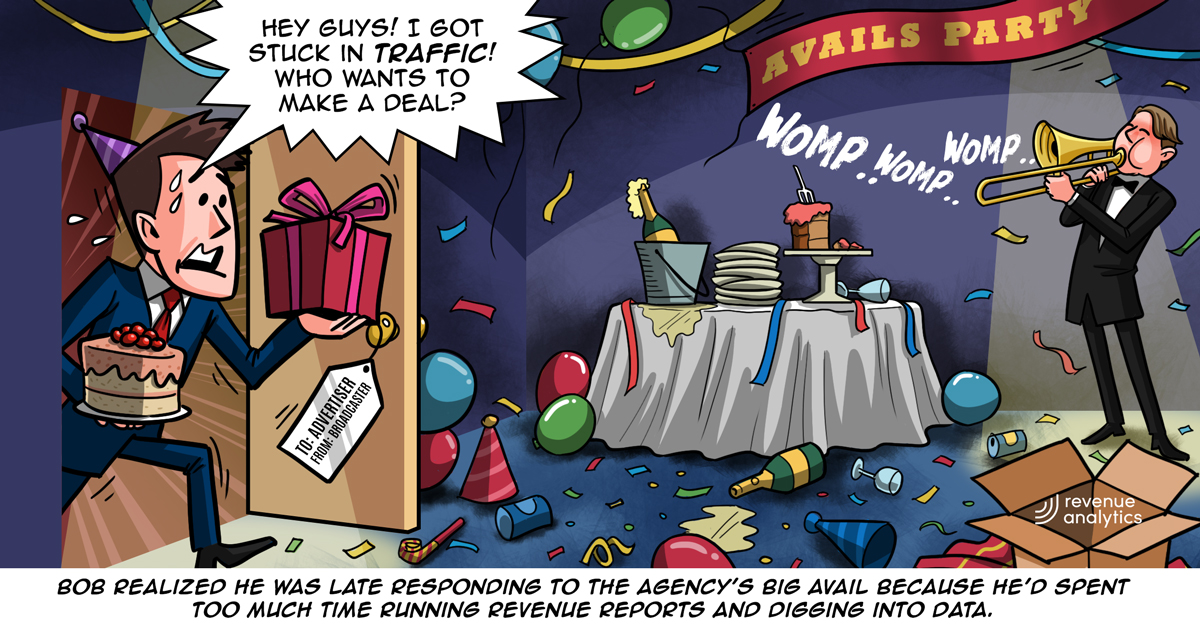 Advertisers are not impressed when you're late responding to an avail.
Don't be late to the party.
Don't let competitors beat you to the punch.
Don't walk, run…
…to Advertiser Insights™ – a new tool that gives ad sales teams deep advertiser intel in a single click so they can respond to avails fast.
Don't miss out. Schedule your demo today.